Here comes another innovation from Neslim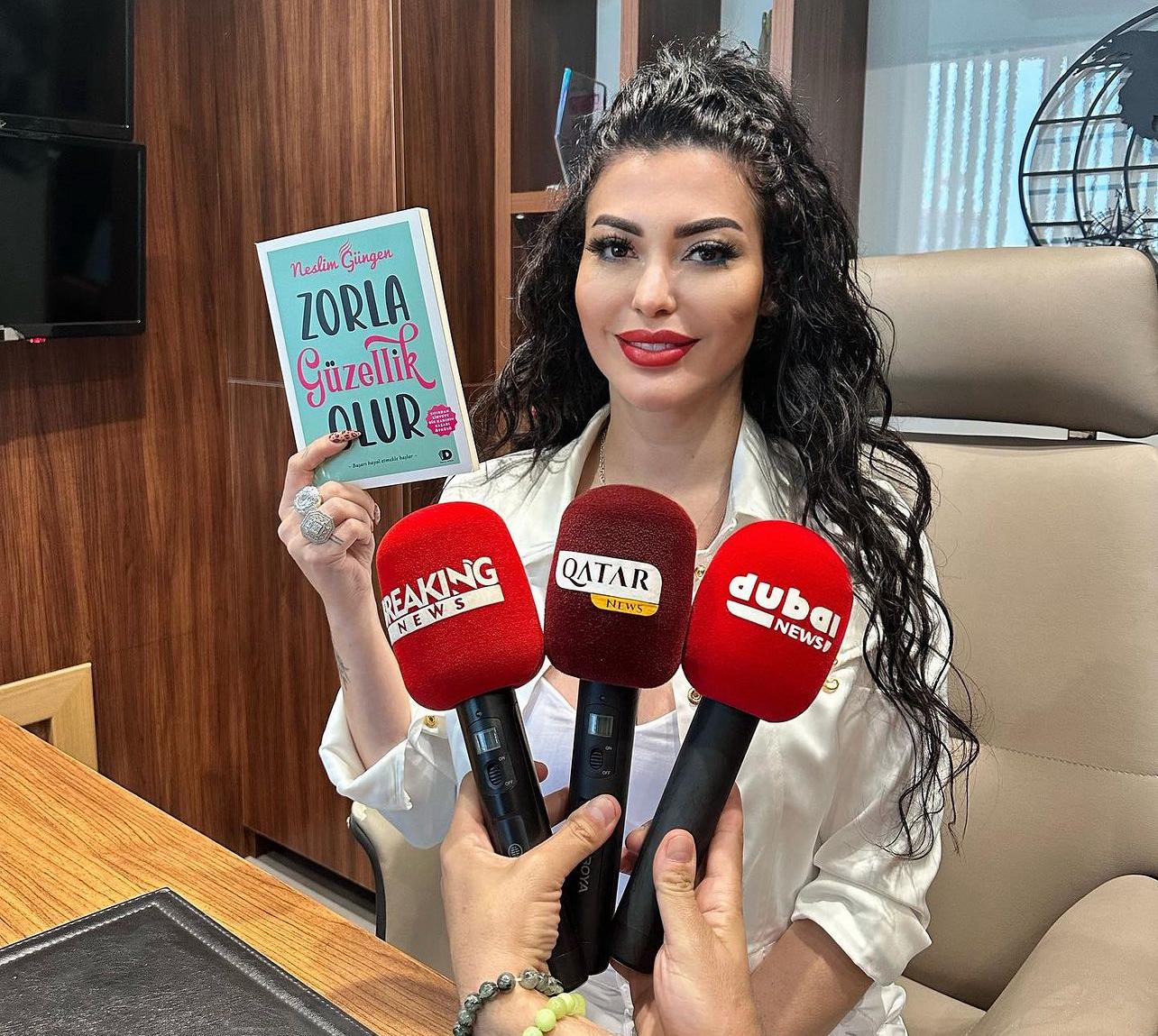 Güngen who is making Turkish people look more beautiful with its 129 branches.
Get ready to lose 5 kilos in a single session!
With 25 years of industry experience, Businessperson Neslim Güngen, who owns Turkey's highest quality and most modern beauty centers, continues to lead the industry. Güngen, who is known for discovering and contributing to the sector, is now bringing the middle molecular therapy that helps lose 5 kilos in a single session to Turkey.
Neslim Güngen brand, which has 129 branches, has become a star in the industry with its 25 years of experience in making people beautiful. Neslim Güngen Beauty Centers, one of the leading names in beauty and care applications, provides services without compromising on quality thanks to carefully selected and trained estheticians. Businessperson Neslim Güngen, who shapes the industry, researches, discovers, and brings innovations to Turkey, has now brought good news to those who want to lose weight. Güngen, who said he would bring middle molecular therapy that helps lose 5 kilos in a single session to Turkey, also stated, 'Every woman is beautiful and unique. If she weighs 100 kilos, 50% of it is edema.' Güngen, mentioning plans for international expansion, expressed that he will achieve the goal of 2,000 branches worldwide.
WE WILL SELL IT AROUND THE WORLD
Güngen, who stated that the Neslim Güngen brand has been in the industry for 25 years, said, "I built my brand from scratch, and I've been in the industry since I was 13 years old, which is why I have achieved this success today. I've honed my skills in the industry's core.
I understand very well what individuals want both theoretically and technically. I conduct targeted activities for the target audience and bring innovation. Our brand is growing every day because we are both cost-effective and results-oriented. Today, we have 129 branches. We have set the direction in the beauty sector within our field and become a role model. Our goals are ambitious… I do a lot of research, I research around the world. Sometimes a product released by a tiny company becomes so successful, and I discover these things. I bring these products to Turkey and then sell them worldwide. People no longer want to lose weight by going under the knife. That's why middle molecular therapy has become very popular right now. Middle molecular therapy is actually a treatment that revitalizes our body, adding energy to our energy. It is not very common in our country, but it is very common in the Middle East and Latin America. Here, we talk about the importance of alkaline nutrition for the body. We have a device that can help you lose 5 kilos in a single session by reducing the acidity level in our body and adopting an alkaline diet. We manufacture it in our own factory and will sell it worldwide. This process should be carried out by experts," Güngen explained.
EVERYONE OPENS BEAUTY CENTERS
Güngen, drawing attention to the increasing number of beauty centers in recent times, stated, "Many social media influencers have opened beauty centers, and they quickly earned significant profits. Since they share their lives on social media, everyone, regardless of their qualifications or lack thereof, has started opening beauty centers. The Ministry of Health will, of course, intervene in this. Those who are knowledgeable and have professional qualifications will stand out. This situation is distressing for companies like us who have dedicated themselves to the industry for 25 years. The opening of unregistered and unqualified places and the lack of expertise in the field are concerning for us. We have a passion for this industry, and our goal is to become a global brand. In a very short time, we have grown to 129 branches in Turkey, covering every region. Our aim is to have 2,000 branches worldwide and to promote our brand globally, reaching out to all women. We say, 'Every woman is beautiful and unique. If she weighs 100 kilos, 50% of it is edema.' We believe that women are truly beautiful.
FIRST TARGET; DUBAI AND QATAR
Güngen expressed that she has projects for the Middle East, saying, "The Middle East is among my first projects. I want to grow there and introduce my brand to the world from there. I established my brand as a Turkish brand. My initial goal is to have branches in Dubai and Qatar. We have many innovations, and with these innovations, along with collaborations with names in the Middle East, we will take this brand to the world. Because we have a vision in the industry, we research and discover to bring something new, and we become a role model in the sector. We also sell these products to our colleagues in the industry. I will do my best to be recognized for this. We built this brand from the ground up. Anyone can do it as long as they have that vision and do their job properly… We don't inconvenience people; we make them happy. We don't let down those who trust us. That's why we keep growing every day. That's why I believe we will soon reach our goal of 2,000 branches worldwide," Güngen stated.
SHARED 25 YEARS OF EXPERIENCE IN HER BOOK
Neslim Güngen, who shared her 25 years of industry experience in the book 'Zorla Güzellik Olur (Beauty Against All Odds),' says, "Actually, beauty can happen against all odds. You can change your outward appearance with aesthetics, and you can also forcibly change your inner world. You can find opportunities within impossibilities. Just believe in yourself… In my book, I'm actually telling the story of how Neslim Güngen made her life beautiful against all odds. I truly came this far within impossibilities. No path is easy to cross. What matters is being able to face the challenges on the way. My target audience is women. Women are truly powerful; we are both mothers and successful individuals. We can lead not only our country but also the world. I want women to discover their strengths. I want them to make their lives beautiful against all odds. When I started my first job at the age of 13, I worked as an apprentice for four years under my boss. Sometimes, I would admire her a lot because my mother wasn't working, but she had economic independence. While looking at her, I wondered, 'God, will I ever have a life like hers?' Now, I own 129 branches and even have our own factory. I believe my book will motivate everyone. I have no expectation of income from this book; my only goal is that the more women I can touch, the happier I will be. My book was released on September 14th, and the first stock sold out in two days, so it went into a second printing. I will donate all the income from the book to KADEM (Women and Democracy Association). I thank everyone who believed in me very much," she said.